Toilets to hire Scotland ~ Loo rental Glasgow Edinburgh Aberdeen Inverness
Our Team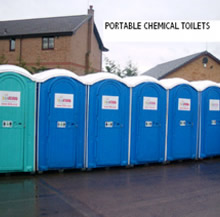 Carroll McNee, Director
Overseeing operations at our Neilston HQ, Carroll has over 30 years experience in construction and event hire and will ensure all aspects of your hire are dealt with smoothly and professionally.
Louise Kelly, Hire Controller
Louise oversees our construction hire desk and service team. Her 'can do' attitude and product knowledge provide our customers with best advice and a fast, efficient service.
Service Team
Our dedicated team of service drivers - William ('where there's a Wul there's a way'), Danny, Paul, Martin & Jamie. - provide a first class service programme using modern, state of the art equipment and environmentally friendly chemicals and consumables – with a wealth of experience between them they are highly motivated and provide our customers with the highest level of care.
Toilets to hire Glasgow ~ Loo rental Scotland Glasgow Edinburgh Aberdeen Inverness